The Australian Greens Party Room has changed portfolio responsibilities as we enter this new term of parliament.
"Thanks to the outstanding advocacy of our parliamentary team, the Australian Greens have been leading the debate on the major environmental, economic and social challenges facing our country," said Senator Richard Di Natale, Australian Greens Leader.
"Every one of my colleagues should be proud of the work they have done in their portfolios over the past years and I am fortunate to go into this term with an experienced team from a diverse range of backgrounds and proven track record.
"This change gives our MPs an opportunity to take on new challenges as well as focus on issues of importance to the future of their home state and the nation. The team is energised by the challenge ahead.
"I congratulate and thank all my colleagues for their wonderful service in their previously held portfolios and I know each of them will continue to lead the public debate with courage, and provide a positive vision for the Australia the Greens are striving to create," said Di Natale.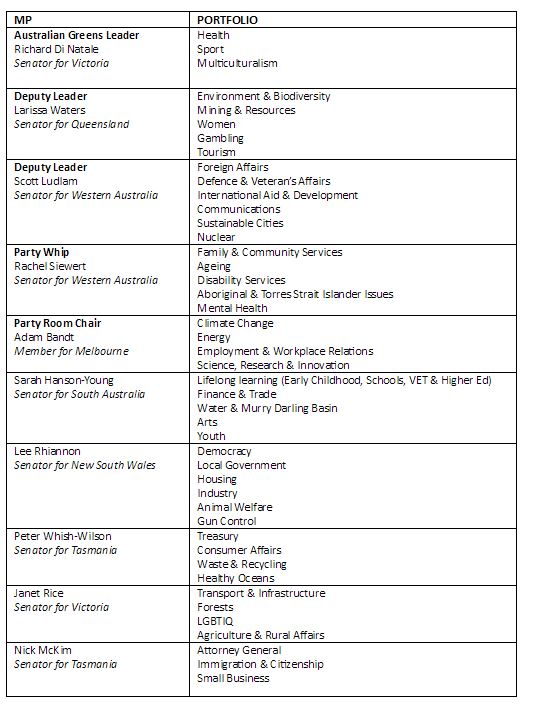 Back to All News